PBZ mobile banking
Have bank at your fingertips with this modern app that provides you a simpler and customizable daily banking
This is why you'll like it
Security
Faster and easier login and transactions using a fingerprint scanner
Availability
Banking services wherever you are and whenever you need them
Smart features
New features on your login screen for managing your money more easily
Contract PBZ Digital Banking until December 31, 2021 and get a special benefit: no monthly membership fee for the first three months of using the service!
The mobile app brings new and innovative features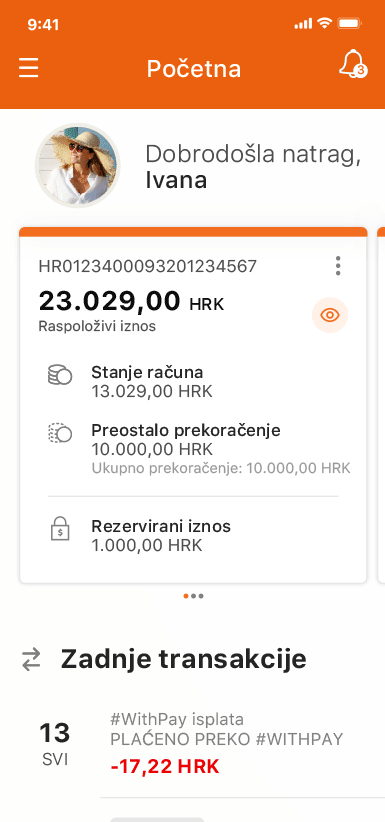 The mobile app brings new and innovative features
Turn savings into a habit by setting small amounts aside each day using #withSAVE
Withdraw cash without a card using a code generated via #withCASH
Pay faster and simpler to your contacts with #withPAY
Find out your account balance without logging in to the app using the Quick balance overview

Financing 24/7
Manage your finances more easily by having them always within your reach:
quick account balance and activity by cards
the online contracting of Bank products
cardless cash withdrawal from ATMs
paying bills with or without a 2D bar code
quick payments to phonebook contacts
overview of loans and savings
View the PIN of your cards
How many times have you forgotten your card PIN?
Don't worry, you can now find it in your mobile app!
In the Cards menu (by clicking on the icon with the card symbol), check the PIN for all debit, charge and revolving cards of the PBZ Group that you own.
* PIN display is supported on mobile devices with Android 6.0. iOS 12 and Huawei Android 6 (Marshmellow)
Remote Offers
Without going to the branch it is possible to:
contract and use a particular product or service,
change the conditions for certain products and services that you already use
Personalized offers are in the My Offers section and are accepted by signing the document with the advanced electronic signature #withSIGN, which is equally valuable to your own handwriting.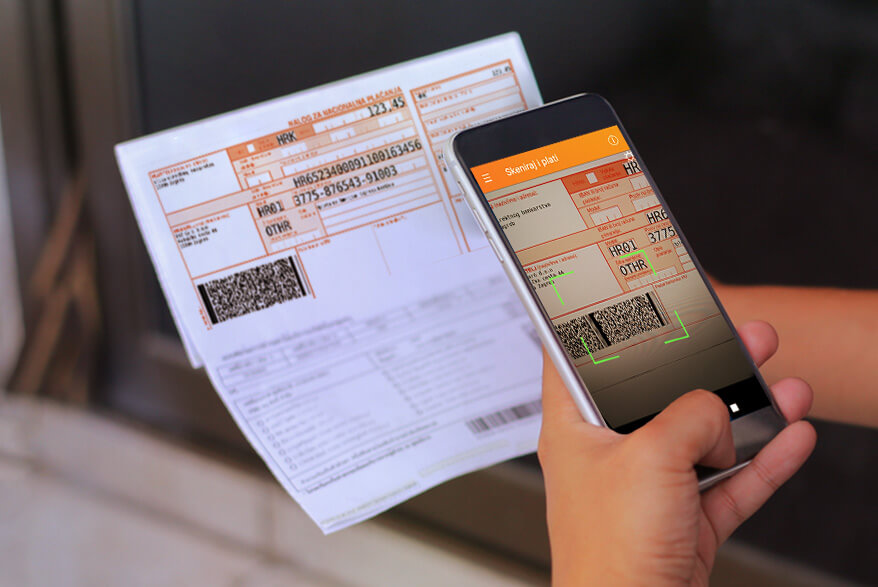 The simplest way to pay bills
Prepare your payment slip and log in to the PBZ digital banking mobile app

In the Payments menu, choose Scan and pay and scan your 2D bar code on the payment slip

If the payment slip does not have a 2D bar code, scan the payment slip counterfoil

Check the payment information and confirm the transaction
Find out more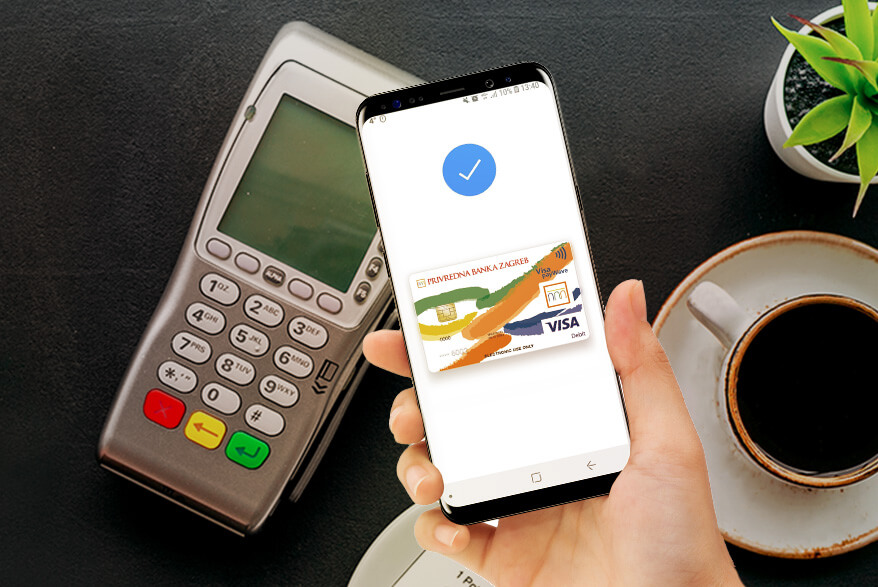 The simplest form of payment at a point of sale with Google Pay
Check whether the point of sale accepts contactless payment

Press your Android mobile device against the contactless POS device and you're done!

Authorise purchases totalling over HRK 100 by unlocking your mobile phone's screen (using a PIN or biometric data)
Find out more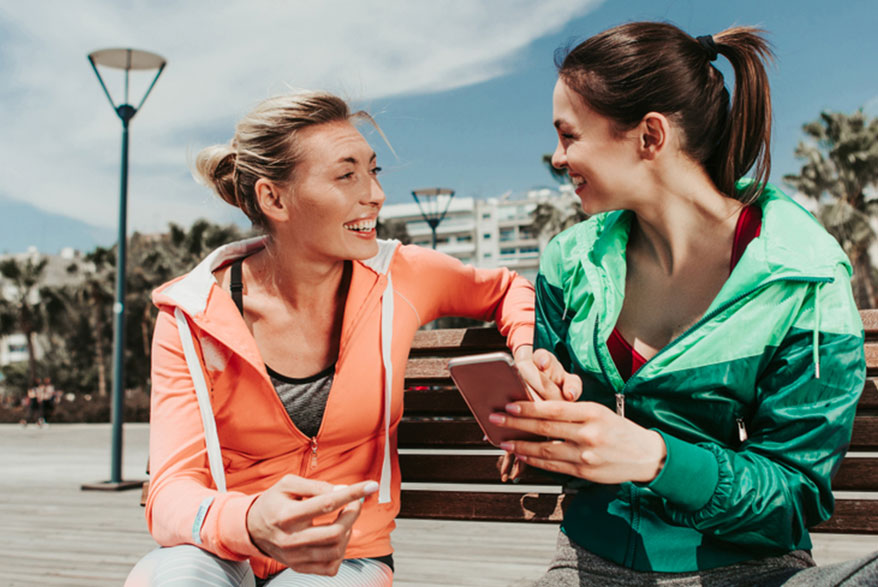 The simplest payments to your contacts
Open the PBZ mobile banking app and choose #withPAY on the login screen

Choose the phonebook contact you want to pay the money to and set the amount for payment

Use your PIN to approve the payment and the payment is done!
Find out more
Transfer the funds to the recipient in another bank In just 10 seconds!
Instant payment orders can be made through PBZ Digital Banking and in PBZ branches

Service availability 24/7/365

The transaction is made and the funds are available on the recipients' account within 10 seconds at most (with precondition that the bank of the payer and the bank of the payment recipient are participating in NKSInst payment system)

The maximum amount per transaction is HRK 100,000
Learn more
How to get your digital banking
Step 2
Prepare your PBZ bank card and a valid identity card
Step 3
Contract the digital banking following the steps on the signature pad
Step 4
Activate your new mobile banking via your internet banking