Opening a business account
Check out the benefits of opening a business account at PBZ and do not hesitate to contact us.
Take advantage of the benefits
Visibility of transaction orders
Time of receipt and execution of transaction orders
Internet and mobile banking
24/7 access through internet and mobile banking
Easy and fast access to money
Access your account balance using a Visa card anywhere
Opening a business account
Open a business account quickly and easily, fill out the forms and submit them with the required documents at your nearest PBZ Sinergo desk.
If you want to open an account as a non-resident, find more information here.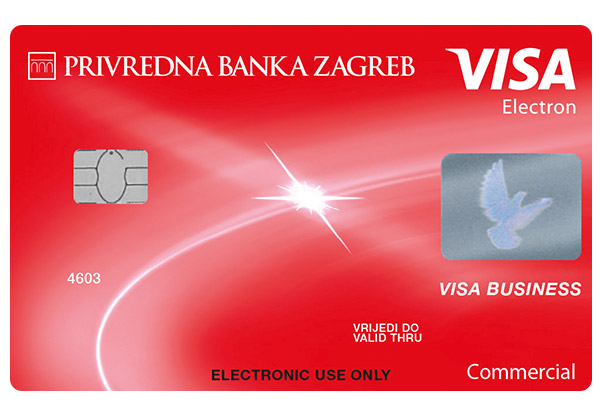 VISA business electron card
Debit card for business entities

Receive and make payments using ATMs and vaults in Croatia and abroad

Make POS payments in Croatia and abroad
Learn more
Make banking transactions anywhere and at any time
24/7 access through the PBZCOM@NET and the PBZ365
24/7 access through the mPBZCOM mobile banking service