Financial Literacy Initiatives
Projects and initiatives
Financial literacy
03/11/2021
Financial literacy week
In the period from April 24 to 28, 2023, we participated in the Financial Literacy Week at the Faculty of Economics through workshops, a podcast and other interesting content. During the dynamic conference, we were visited by many students who, through a conversation with PBZ representatives, had the opportunity to become better acquainted with the bank's initiatives and innovations in the field of financial literacy, and to learn more about employment opportunities and internships.

In addition to the held workshop for students on the topic of personal finance, we also participated in a podcast on the topic "What every young person needs to know about personal finance?" which you can listen to on the link, and at the same time we presented students with the new web application PBZnalci, through which the financial literacy quiz can be accessed.

Participation in this event is a continuation of numerous activities carried out by the Bank in the field of financial literacy.
PBZnalci – prize quiz for high school students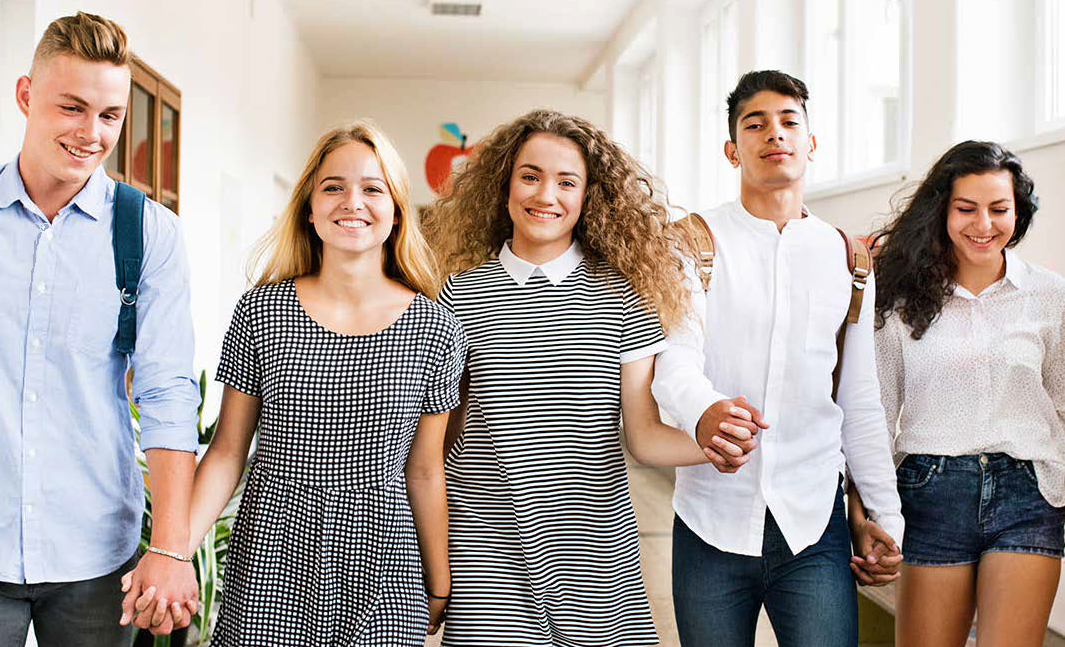 PBZnalci, an educational and rewarding entertainment quiz, is based on the concept of a pub quiz for high school students, prepared by Privredna banka Zagreb in cooperation with the Šibenik Quiz Association and held online on March 22. The quiz was prepared with the aim of supporting young people in improving their knowledge of finance, and additionally, a quiz of this format encourages mutual cooperation and teamwork through which the whole class can actively participate in giving answers.
Positive feedback from mentors is an incentive for us to develop new activities that will contribute to a high level of involvement of young people in the field of financial literacy.
Quiz results
Quiz results
65 schools and almost 1,000 students participated in the PBZnalci financial literacy quiz
We are glad that 940 students and 65 schools from as many as 27 cities in Croatia participated in the quiz. We would like to thank all the schools, students and their mentors for their participation and we hope that they had a good time in addition to gaining new knowledge about finance.
Along with congratulations to the best PBZnalists who won the first three places, we also congratulate all other participants on their great success. You can find the link to the total results of the quiz at the link.
The PBZnalci quiz is one of a series of initiatives with which Privredna banka Zagreb marked this year's European and World Money Week.
If you need any additional information, we are at your disposal. Contact us at csr@pbz.hr.
"Kahoot!" International Prize Quiz "Money Master Challenge"
An initiative for primary schools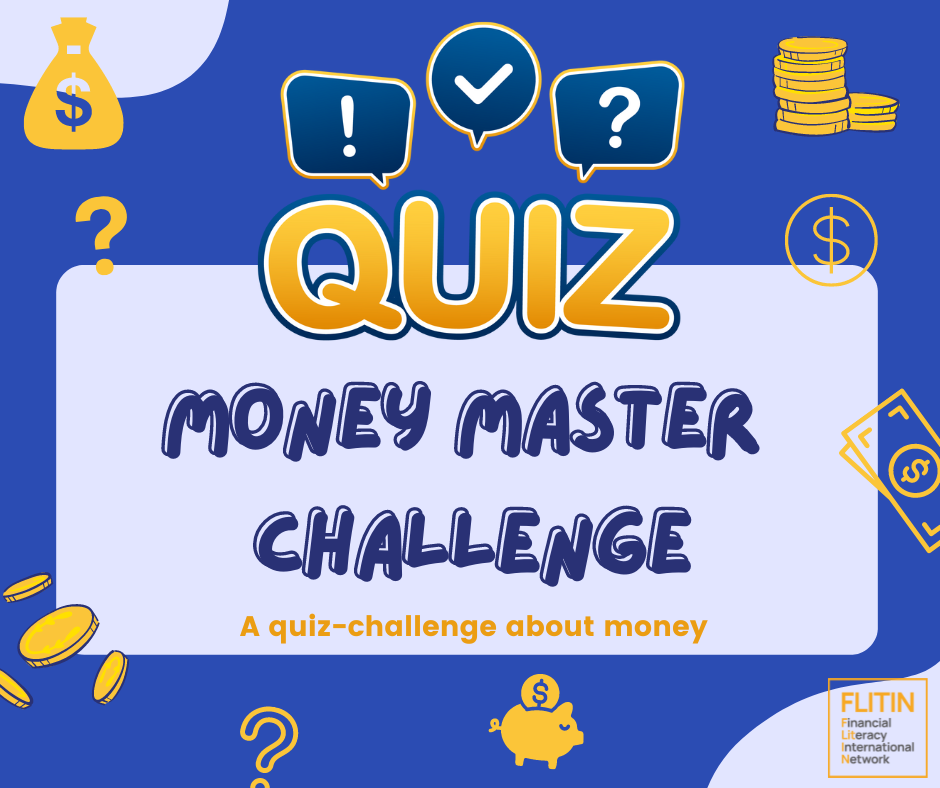 Kahoot - "Money Master Challange"
Educational brochure "Household budget and savings"
If you have started earning or receiving a scholarship, do you know which account to open and what is the difference between a current and giro account? The brochure "Household budget and savings" will give you answers to these and many other questions. At the same time, it shows basic steps and financial concepts related to the household budget and savings in a simple way.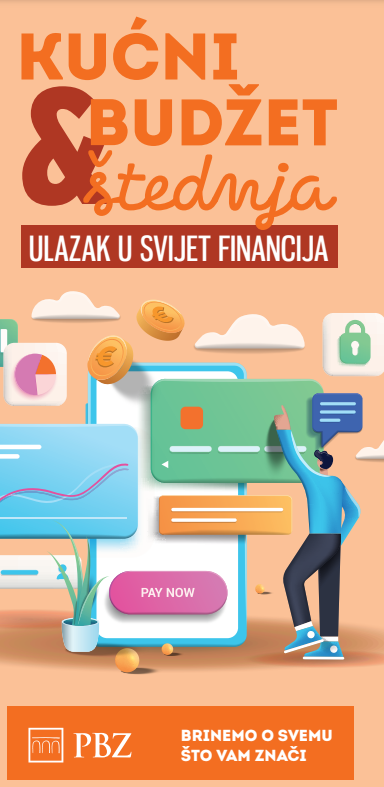 DOWNLOAD THE BROCHURE !
Contest "Zanimanja budućnosti"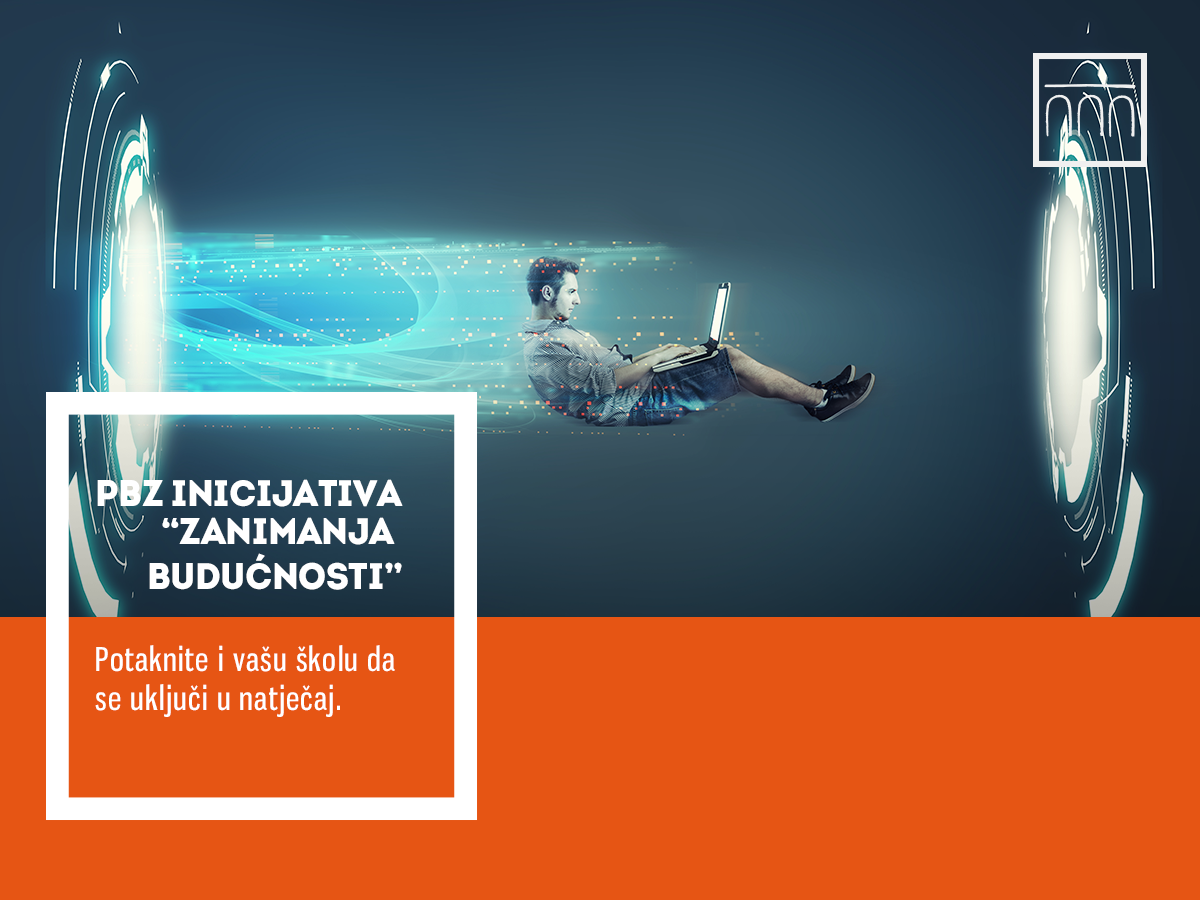 Occupations of the future
As part of the international initiative of Intesa Sanpaolo and the Savings Museum in Turin - The Art of Saving, Privredna banka Zagreb continues with numerous activities for primary schools on the occasion of World Savings Day, which is celebrated on October 31.
On our YouTube channel, teachers, professors and class teachers can watch the video workshop for lower grades "The price of our dreams", and for upper grade students there is a webinar "What do I need to know about the digital world?". Classes can also participate in the prize competition "Occupations of the future", and creatively present their vision of future occupations and win various prizes.
Results of the concourse
Results of the concourse
23 schools and as many as 439 students participated in the competition, and they presented their visions of future occupations in a creative way. A handful of cheerful children's works were received, and the three best works were selected in the category of lower and upper grades of primary schools.
Contest winners
Pobjednički radovi od 1. do 4. razreda osnovne škole
OŠ Remete, 2a razred, Zagreb
OŠ Blaž Tadijanović, 4b razred, Slavonski Brod
OŠ Ivana Brlić Mažuranić, 4a razred, Ogulin
Winning works from 1st to 4th grade of elementary school
OŠ Bogumila Tonija, 6f razred, Samobor
OŠ Bartula Kašića, 6b razred, Zadar
OŠ Ivana Gorana Kovačića, 5c razred, Sv. Juraj na Bregu
Childrens perspective
Childrens perspective
"When I grow up, I want to be an explorer who will discover all the wonders of the universe. I will be the first man to reach the black hole."
"I will be an inventor in the future. I will invent smart dogs and smart cars and robots. Robots will do everything for you, and dogs will be good and quiet."
"In 27 years, I want to be a hairdresser and I hope that my wish will come true. I want to have my own hairdressing salon where everyone can get their hair done. The salon will be called Naomis Beauty Star. There will be a robot in my salon and when someone comes, they will imagine a hairstyle and the robot will do it."
"My job will be a space scientist. "
The art of saving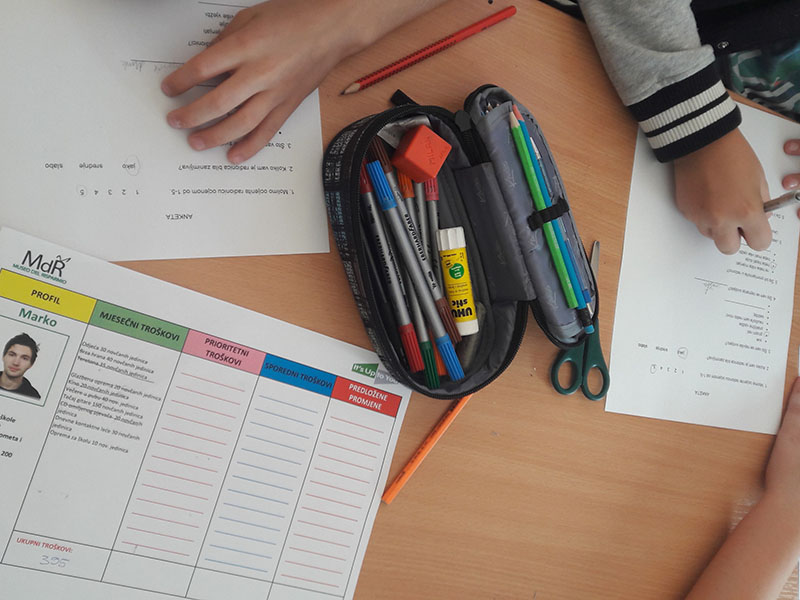 As part of the international initiative of Intesa Sanpaolo and the Savings Museum in Turin "The Art of Saving", which was launched in 2017, Privredna banka Zagreb launched an initiative in which it conducts educational workshops with the aim of increasing the financial literacy of school-aged children.
The workshops are led by a team of 50 volunteer employees of PBZ, who have so far held 210 workshops for children in more than 50 primary and secondary schools in twenty cities ahead of the celebration of International Savings Day and European Money Week.
Workshops called "Children and savings" and "You decide" are held for primary schools, and from 2018, workshops called "Financial advisor" are also held in secondary schools.
In addition, as part of the financial literacy project for primary and secondary school students, the education "Safety on the Internet" and a round table on the topic of digital banking were organized.