Financial Literacy Initiatives
Projects and initiatives
An initiative to increase financial literacy
03/11/2021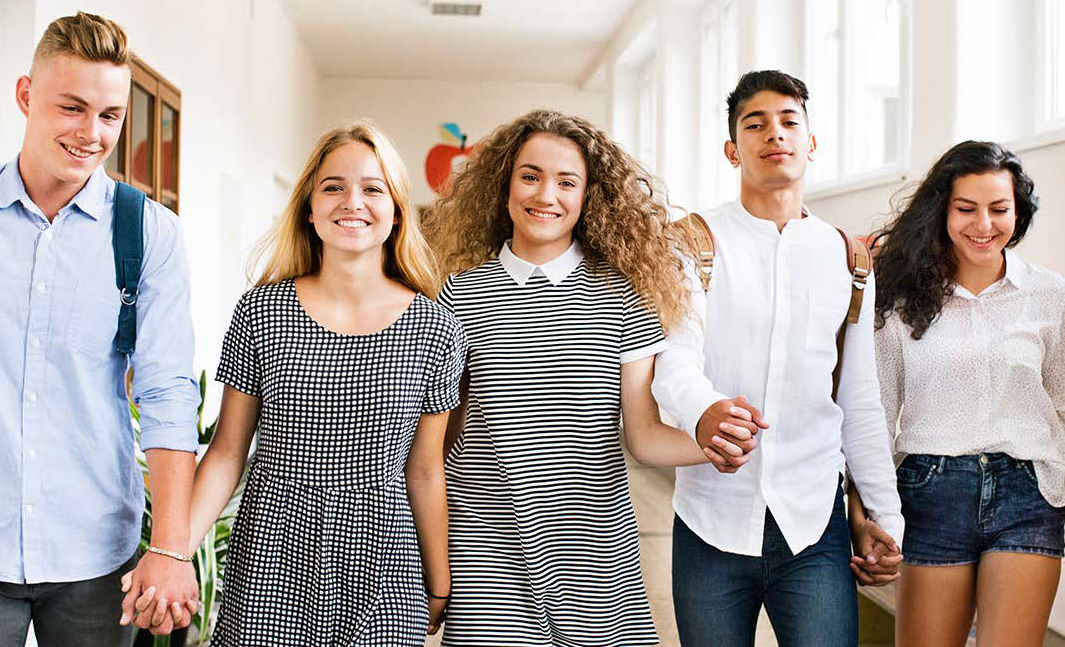 PBZnalci - results of the financial literacy prize quiz for high school students

PBZnalci, an educational prize quiz of fun format for high school students prepared by Privredna banka Zagreb in cooperation with the Quiz Association Šibenik, was held on March 24 online, and classes from all over Croatia could apply to participate and required a mentor or class teacher. The quiz was prepared with the aim of helping young people to improve their knowledge of finances, and in addition, the quiz of this format encourages mutual cooperation and teamwork through which the whole class can actively participate in giving answers.
We are glad that 35 classes and 444 students from 29 schools and 20 cities in Croatia took part in the quiz. We thank all the schools, students and their mentors for their participation and we hope that with the acquisition of new knowledge about finances, they also had a good time.
Positive feedback from mentors is an incentive for us to develop new activities that will contribute to a high level of youth involvement in the field of financial literacy.
In addition to congratulating the best PBZ experts who won the first three places, we congratulate all the other participants on their great success. You can find the total results of the quiz at the link.
In case of need for any additional information, we are at your disposal. Contact us at csr@pbz.hr.
Contest "Zanimanja budućnosti"
On the occasion of the World Savings Day, PBZ in cooperation with the Museum of Savings in Turin conducts a number of activities for primary schools. Teachers, professors and classmates with students on our YouTube channel can watch the video workshop "The price of our dreams" and the webinar "What I need to know about the digital world", and the whole class can apply for the "Occupations of the Future" contest in which they will creatively present their opinion on the occupations of the future and win various awards! Encourage your school to enter the competition as well.
In case of need for any additional information, we are at your disposal. Contact us at csr@pbz.hr. Please note that the products / services of our Bank are not promoted during the presentation of the video workshop and webinar.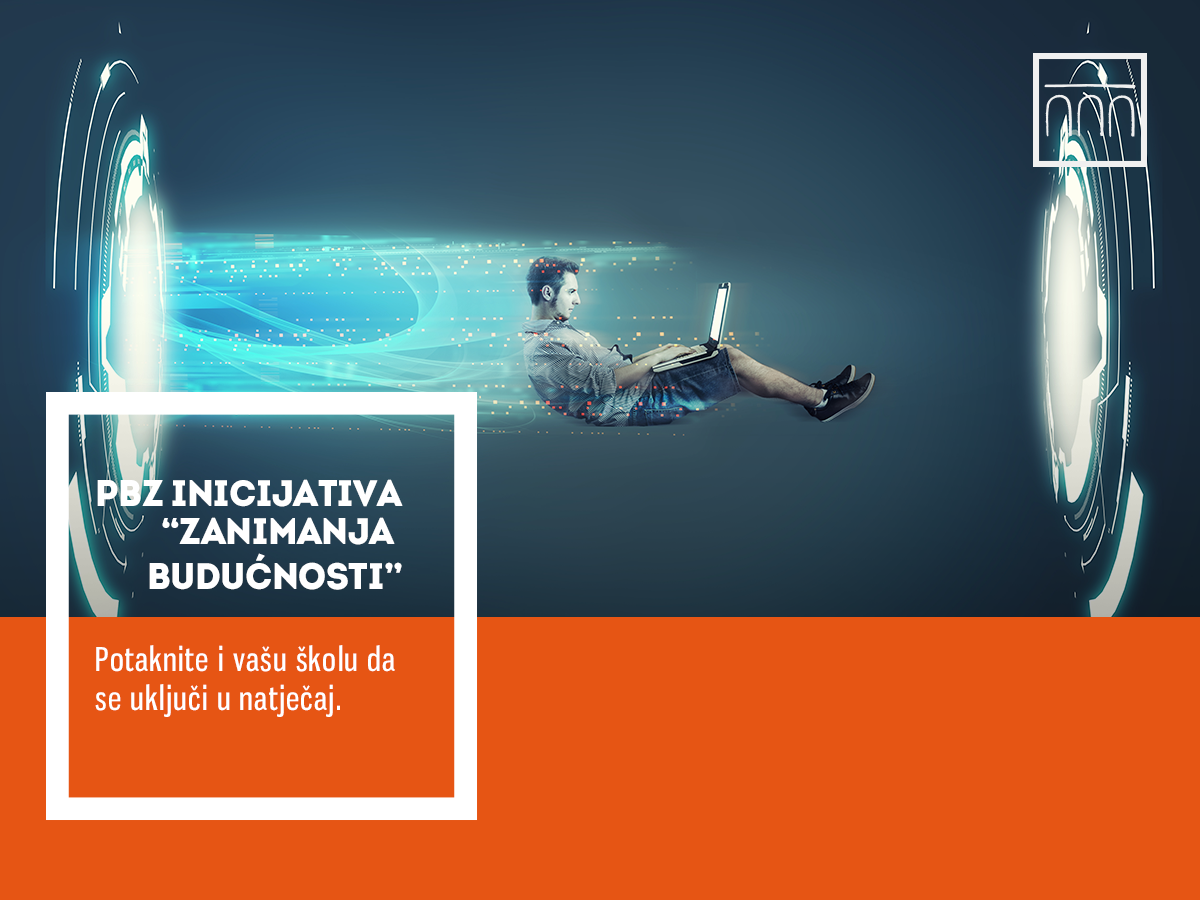 439 učenika sudjelovalo u PBZ-ovom natječaju "Zanimanja budućnosti"
Uoči obilježavanja Svjetskog dana štednje, PBZ je organizirao razne aktivnosti, a među njima i natječaj "Zanimanja budućnosti" za osnovnoškolce.
U natječaj su se uključile 23 škole i čak 439 učenika te su na kreativan način prikazali svoja viđenja zanimanja budućnosti. Zaprimljeno je pregršt veselih dječjih radova, a odabrana su po tri najbolja rada u kategoriji nižih i viših razreda osnovnih škola.
Pobjednici natječaja
Pobjednički radovi od 1. do 4. razreda osnovne škole
OŠ Remete, 2a razred, Zagreb
OŠ Blaž Tadijanović, 4b razred, Slavonski Brod
OŠ Ivana Brlić Mažuranić, 4a razred, Ogulin
Pobjednički radovi od 5. do 8. razreda osnovne škole
OŠ Bogumila Tonija, 6f razred, Samobor
OŠ Bartula Kašića, 6b razred, Zadar
OŠ Ivana Gorana Kovačića, 5c razred, Sv. Juraj na Bregu
Neka od dječjih viđenja zanimanja budućnosti imate priliku pogledati u nastavku. Svima zahvaljujemo na sudjelovanju, a škole pozivamo da i dalje prate naše aktivnosti po pitanju financijske pismenosti, kao i da se upoznaju sa zanimljivim sadržajima na našem YouTube kanalu.
Dječja viđenja
"Kad odrastem, želim biti istraživač koji će otkriti sva čuda svemira. Bit ću prvi čovjek koji je stigao do crne rupe."
"Ja ću u budućnosti biti izumiteljica. Izumit ću pametne pse i pametne automobile i robote. Roboti će raditi sve za tebe, a psi će biti dobri i tihi."
"Za 27 godina želim biti frizerka i nadam se da će mi se želja ostvariti. Želim imati svoj frizerski salon u kojem će svi moći uređivati kosu. Salon će se zvati Naomis Beauty Star. U mom salonu bit će robot i kad netko dođe, zamislit će frizuru a robot će ju napraviti."
"Moj posao će biti znanstvenik za svemir. "
As part of the international initiative of Intesa Sanpaolo and the Museum of Savings in Turin, "The Art of Savings", launched in 2017, Privredna banka Zagreb launched an initiative in which it conducts educational workshops aimed at increasing the Finnish literacy of school-age children.
The workshops are led by a team of 50 volunteers from PBZ employees who have so far conducted 210 workshops for children in more than 50 primary and secondary schools in twenty cities on the eve of the International Savings Day and European Money Week.
Workshops called "Children and Savings" and "You Decide" are being held for primary schools, and since 2018, workshops in secondary schools called "Financial Advisor" are also being held.
Additionally, as part of the financial literacy project for primary and secondary school students, the training "Internet Security" and a round table on the topic of digital banking were organized.