Projects and initiatives
An initiative to increase financial literacy
03/11/2021
As part of the international initiative of Intesa Sanpaolo and the Museum of Savings in Turin, "The Art of Savings", launched in 2017, Privredna banka Zagreb launched an initiative in which it conducts educational workshops aimed at increasing the Finnish literacy of school-age children.
The workshops are led by a team of 50 volunteers from PBZ employees who have so far conducted 210 workshops for children in more than 50 primary and secondary schools in twenty cities on the eve of the International Savings Day and European Money Week.
Workshops called "Children and Savings" and "You Decide" are being held for primary schools, and since 2018, workshops in secondary schools called "Financial Advisor" are also being held.
Additionally, as part of the financial literacy project for primary and secondary school students, the training "Internet Security" and a round table on the topic of digital banking were organized.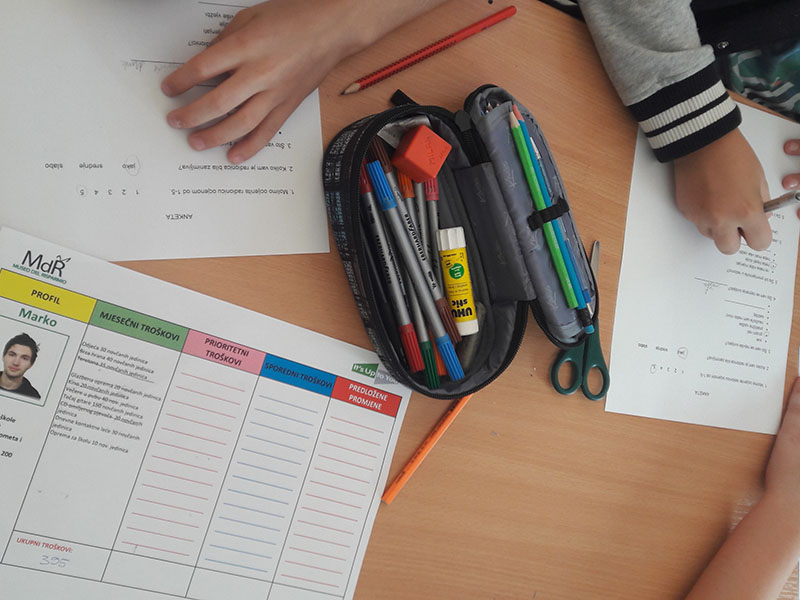 Contest "Zanimanja budućnosti"
On the occasion of the World Savings Day, PBZ in cooperation with the Museum of Savings in Turin conducts a number of activities for primary schools. Teachers, professors and classmates with students on our YouTube channel can watch the video workshop "The price of our dreams" and the webinar "What I need to know about the digital world", and the whole class can apply for the "Occupations of the Future" contest in which they will creatively present their opinion on the occupations of the future and win various awards! Encourage your school to enter the competition as well.
In case of need for any additional information, we are at your disposal. Contact us at csr@pbz.hr. Please note that the products / services of our Bank are not promoted during the presentation of the video workshop and webinar.