International presence
Intesa Sanpaolo New York hub: supporting corporate America
The group is ready to support corporate clients across the Americas on the path to recovery after COVID-19
16/10/2020
As the US economy slowly picks up after lockdown, Intesa Sanpaolo is committed to helping corporate clients navigate the new normal thanks to a broad portfolio of products and services.
"We want to continue to support corporate America," says Nicola Baiocchi Di Silvestri, Managing Director and General Manager of the group's New York hub.
"We are assisting our clients with short-term facilities to support what is of paramount importance to companies and their suppliers in these unprecedented times. Supply chain and working capital financing are preconditions for any recovery," he says.
As the group's largest single international branch, New York is the hub for the Americas, targeting blue-chip corporate clients among the Fortune 500 and major Latin American corporations such as AT&T, General Motors, Cargill, Exxon, Petrobras, América Móvil and Cemex.
The New York hub's portfolio also includes US and Latin American banks and other financial institutions such as private equity and infrastructure funds. A dedicated team assists US subsidiaries of Italian companies that are banked in Italy by Intesa Sanpaolo's IMI Corporate & Investment Banking Division or its Banca dei Territori Division.
Intesa Sanpaolo's New York hub offers wholesale banking services, including revolving credit facilities and short- and long-term credit lines. Trade and structured finance (project and acquisition finance) are areas of expertise in which the branch is active, as well as syndication.
Through IMI CIB's broker dealer teams, it offers debt and equity capital market products as well as corporate financial risks solutions.
The hub boasts credit facilities totalling about €34 billion (of which €14.5 billion is drawn) with ambitions for further growth in line with IMI Corporate & Investment Banking's wider international plan. It employs 175 professionals representing 20 different nationalities.
"This makes me very proud," says Baiocchi Di Silvestri, who arrived at the helm of the branch in early 2019 with 20-plus years of experience in investment banking at Citibank, Barclays and, since 2011, Intesa Sanpaolo.
"I believe that diversity, different cultures and backgrounds, are key to success," he adds.
"The products we offer are very common and standardised, but thanks to our capabilit
ies we are able to serve our clients with tailor-made solutions and adjust products to their specific needs."
"Thanks to our capabilities we are able to serve our clients with tailor-made services and adjust products to their specific needs"
Nicola Baiocchi Di Silvestri, Managing Director and General Manager of Intesa Sanpaolo's New York hub
The economic impact of COVID-19
In the US, major economic indicators in the second quarter reached levels unknown since the Great Depression as many states mandated lockdowns to curb the spread of the virus.
Gross domestic product slumped by 32 per cent from the previous quarter. Roughly 20 million jobs were lost, and the unemployment rate hit close to 15 per cent, which is unprecedented. This was compounded by a high death toll of more than 210,000.
Most sectors, including construction and infrastructure, retail and fashion, leisure, automotive and industrials, have been severely affected by the pandemic.
"We serve most of these clients, using coverage banking based on industry focus and expertise. We worked to support them and address their financial needs during the first months of the pandemic," says Baiocchi Di Silvestri.
Green shoots in pharma, telecom and energy
Seven months after the World Health Organisation declared COVID-19 a global health crisis, the US economy is showing some signs of recovery. Household spending is up, thanks to government fiscal stimulus. Of the $4 trillion provided in the federal stimulus package, just under $1 trillion has been directed towards families.
"I do expect a gradual recovery. Intesa Sanpaolo forecasts US GDP to contract by 4 per cent by the end of the year. But we expect a recovery of up to 3.7 per cent in 2021," says Baiocchi Di Silvestri.
Among the promising green shoots, he singles out the residential construction sector, which is expected to grow 0.5 per cent at year end. By the close of 2021, this same sector could show growth of around 3 per cent.
"There are three sectors that are recovering, or even growing, and there we are focusing our further commitment: pharma, telecoms and media, as well as energy," says Baiocchi Di Silvestri. "Working from home and virtual learning, which have become the norm during the pandemic, need strong data centres, networks and content. This is a sector I can see doing very well."
The energy sector is also set to benefit from mergers and new investments driven by environmental targets. Here, Intesa Sanpaolo is poised to play a key role thanks to its expertise in green and circular economy financing, including bonds and loans.
The urgent need of the US to upgrade its ageing infrastructure – airports, ports, dams and roads – will support the recovery of the sector, especially if the federal government steps in with a further stimulus package aimed at boosting employment.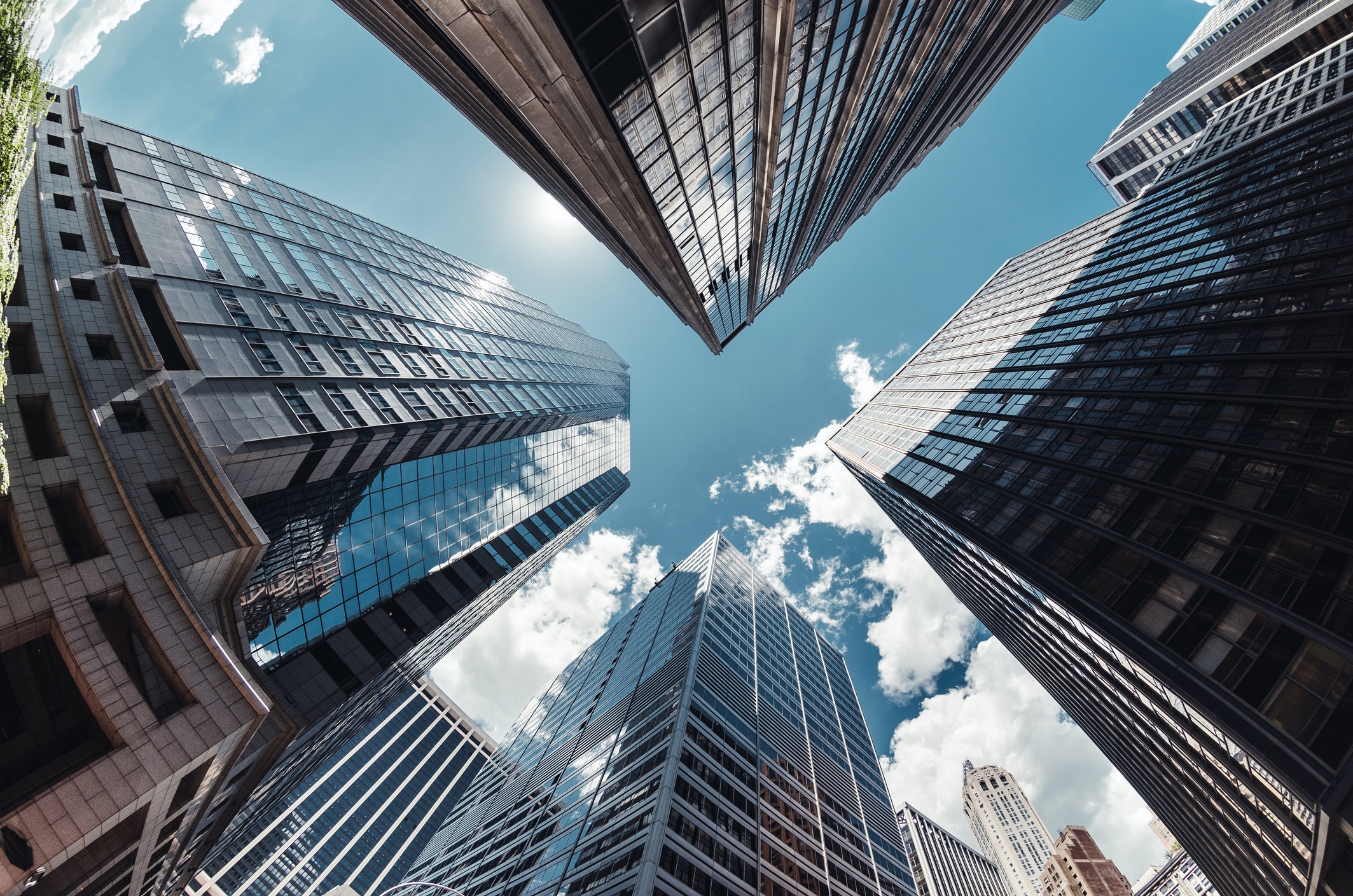 Beware headwinds
Despite signs of economic recovery, Baiocchi Di Silvestri cautions that headwinds could dampen a quick rebound.
The pandemic might yet worsen and a new round of local lockdowns be required to curb its spread. The phasing out of government subsidies could impact household spending and slow recovery, which so far has been fuelled by consumption.
Yet the biggest risk in terms of markets and volatility remains the US presidential election, especially if the result is contested.
"This would prolong uncertainty and might affect markets as well as the willingness of businesses to start investing again, which is the driver of any solid recovery," says Baiocchi Di Silvestri.
"Our specialist corporate solutions teams can provide hedging for our clients to fight and protect their financials and their performance amid market volatility."
As ever, the New York hub stands ready to support clients, he adds.